Top Trade Headlines | Sept. 6 – 14, 2020
Below is a summary of top stories this week.  To stay up-to-date, be sure to sign up to receive our emails and follow us on social media.
We will soon be launching a new B2B platform bringing global buyers together with suppliers of goods and services in a wide variety of industries. Please take a few minutes to complete this survey to help us better connect you to your next opportunity.
14th Maritime/Logistics Seminar Oct 6-7 & 13-14, 2020 is now open for registration!
There is a limit of attendance to 30 participants maximum to allow for a good workshop environment where everyone can ask questions easily.
Please use REGISTRATION CODE AWS.  We recommend registering sooner to secure your seat.
The course dates are October 6th & 7th and October 13th &14th, 2020, and each day the event will run from 10:00 AM to 2:00 PM Florida time zone.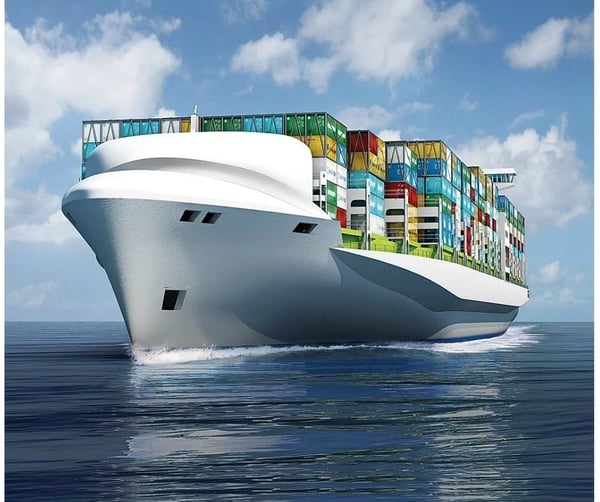 View from the Marketplace – Opportunities for Florida Companies in Brazil
TUES. SEPT. 22, 11 AM (EST)
Brazil has a developing mixed economy that is the ninth-largest in the world by nominal Gross Domestic Product and eighth-largest by purchasing power parity in 2019. According to the International Monetary Fund, Brazil's 2019 nominal GDP was R$6.826 trillion or US$1.868 trillion.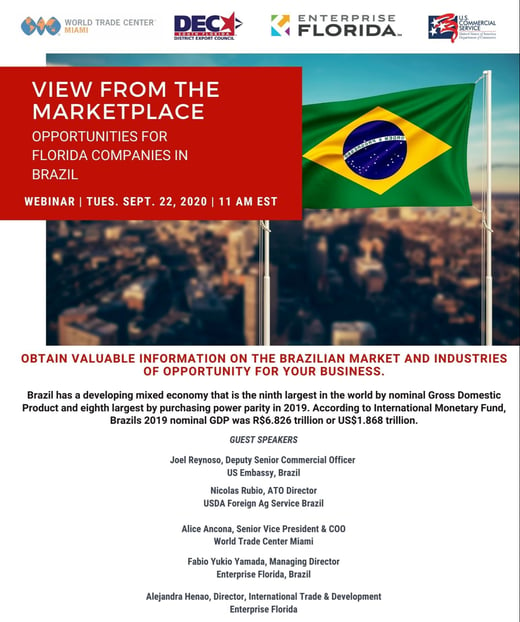 Registration for Americas Food and Beverage Virtual Show is now open, be sure to take advantage of our early bird rate of $10 (before prices go up on October 19 to $30).
COMING TO YOU IN 2021: AIR CARGO AMERICAS & SUPPLY CHAIN AMERICAS
Save the date: October 26-28, 2021 at the Miami Airport & Convention Center.
Stay informed, subscribe to receive our emails and newsletters at www.supplychainamericas.com
FOLLOW US ON SOCIAL
Make sure to like, follow, tag and share on our social media platforms.