World Trade Center Miami Newsletter | August 2020
Message from our Chairman
After more than 40 years in banking, I am enjoying a sabbatical from the industry. Thanks to a mutually satisfying departure package from First Horizon Bank, I am able to spend quality time at home with my family, while thinking about the next step in my career.  As one of the world's top 50 economies, Miami is clearly an ideal destination to live, work, and play. I look forward to leveraging my extensive personal and business contacts along with 30,000+ LinkedIn connections to promote and serve our community during these unprecedented times.
Message from our President & CEO
COVID-19 continues to disrupt all aspects of commerce to change how businesses operate.  Last month, the World Trade Center Miami (WTCM) canceled the Americas Food & Beverage Show scheduled for November 2-3, 2020 at the Miami Beach Convention Center and announced the creation of the Americas B2B Marketplace and a free Americas Food & Beverage Virtual Conference.
"QUOTE OF THE MONTH"

"Now more than ever e-commerce marketplaces are taking a bigger role in helping companies increase their sales."

Ivan Barrios, President & CEO, World Trade Center 


COVID STATE OF PLAY: ECONOMIC AND TRADE DATA TEMPERATURE CHECK AT THE HALFWAY MARK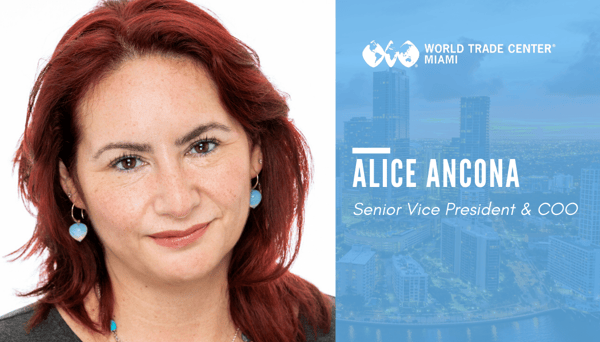 Mid-term trade data is now available and Alice Ancona, Senior Vice President, and COO at World Trade Center Miami give us an expert analysis of the recent trends and forecasts.

The Americas B2B Marketplace will be a powerful platform that will be open year-round and will serve to expand small and medium sized businesses' access to the global marketplace. Our Marketplace will:
Allow companies to showcase their products and services
Connect and transact with buyers
Multilingual listings
Stay informed with trends and products
Virtual meetings
We will continue to provide more details and information on America's B2B Marketplace and virtual conference in the coming weeks to include subscription levels to include a free option.
In the meantime, be sure to complete our B2B survey.  So we can better position you once our platform goes live.
Let us connect you to your next opportunity.  Start here.

The World Strategic Forum is proud to announce its first-ever fully online edition, taking place this September 1 & 2. This special edition of the WSF will provide a unique opportunity to share two days of rewarding insights and meetings with some of the most highly-qualified business leaders of our time, in a completely new virtual environment.
Executives and decision-makers from around the world will share their insights on how their businesses and industries are adapting to the challenges posed by the ongoing pandemic. Participants in the WSF online summit will hear from Jeffrey Knittel, Chairman and Chief Executive Officer, Airbus Americas; Arnold W. Donald, President, and Chief Executive Officer, Carnival Corporation & plc; Barbara Humpton, President and Chief Executive Officer, Siemens Corporation; Claire Waysand, Chief Executive Officer, ENGIE; and many others. The preliminary program can be found here.
World Trade Center Miami subscribers are invited to participate in this online summit. Please REGISTER HERE for free using the code WTC20.
A View from the Marketplace: Opportunities for Florida Companies in Colombia
 Thursday, September 10, 2020 at 11 AM EST
Join us to gain market insights from experts from the U.S. Embassy in the featured countries and prepare to navigate the new trade landscape.  Each webinar will provide a snapshot of the current situation, market, and sector overview, information on the road ahead.
Presentation Topics Include:
U.S. – Florida – Colombia Trade Relationship
Top Sectors of Opportunity for Florida Exporters
Opportunities for Florida Food and Beverage Exporters
We are excited to announce the
VIRTUAL Americas Food & Beverage (AFB) Show
and
Launch of the Americas B2B Marketplace.
The virtual AFB conference will be enhanced and feature a robust program that has been expanded from two days to three weeks.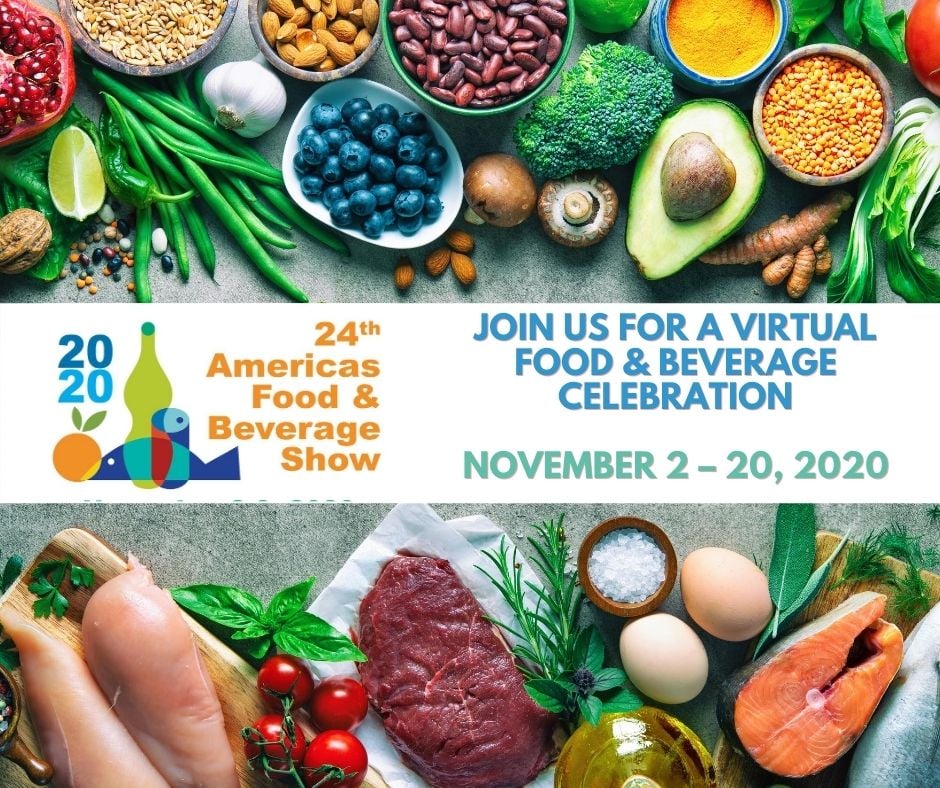 Visit www.americasfoodandbeverage.com to find out more.

Don't forget to follow us on social by following these links: